When It Snows In Vegas
Global Conferences
Goal
Create an extraordinary experience out of an unbelievable and challenging situation.
Challenge
Snow in Las Vegas? "That's CRAZY!" you say.  But that's exactly what our client was facing heading into their outdoor Final Night Back Lot Block Party for over 5,000 people. With 48-hours until the evening event was set to kick-off, we had to shift everything indoors and re-plan the entire event, including the theme!
Solution
What was supposed to be a Back Lot Block Party complete with an 18-wheeler semi-truck BBQ grill-out unfortunately had to go as SNOW (in Vegas!) was in the forecast.
Instead, everything was moved into the main meal space, which had to be completely reset after the afternoon lunch. In place of the original theme, we pulled together an LED party, which centered around a gigantic and gorgeous "ribbon tree" that changed colors throughout the evening and was a highlight in the space throughout the week.
Every attendee was given glowing necklaces and glasses while LED stilt walkers and hoverboarders provided roving entertainment. LED archways were placed at every entrance and LED arches highlighted the offerings at each food and beverage station.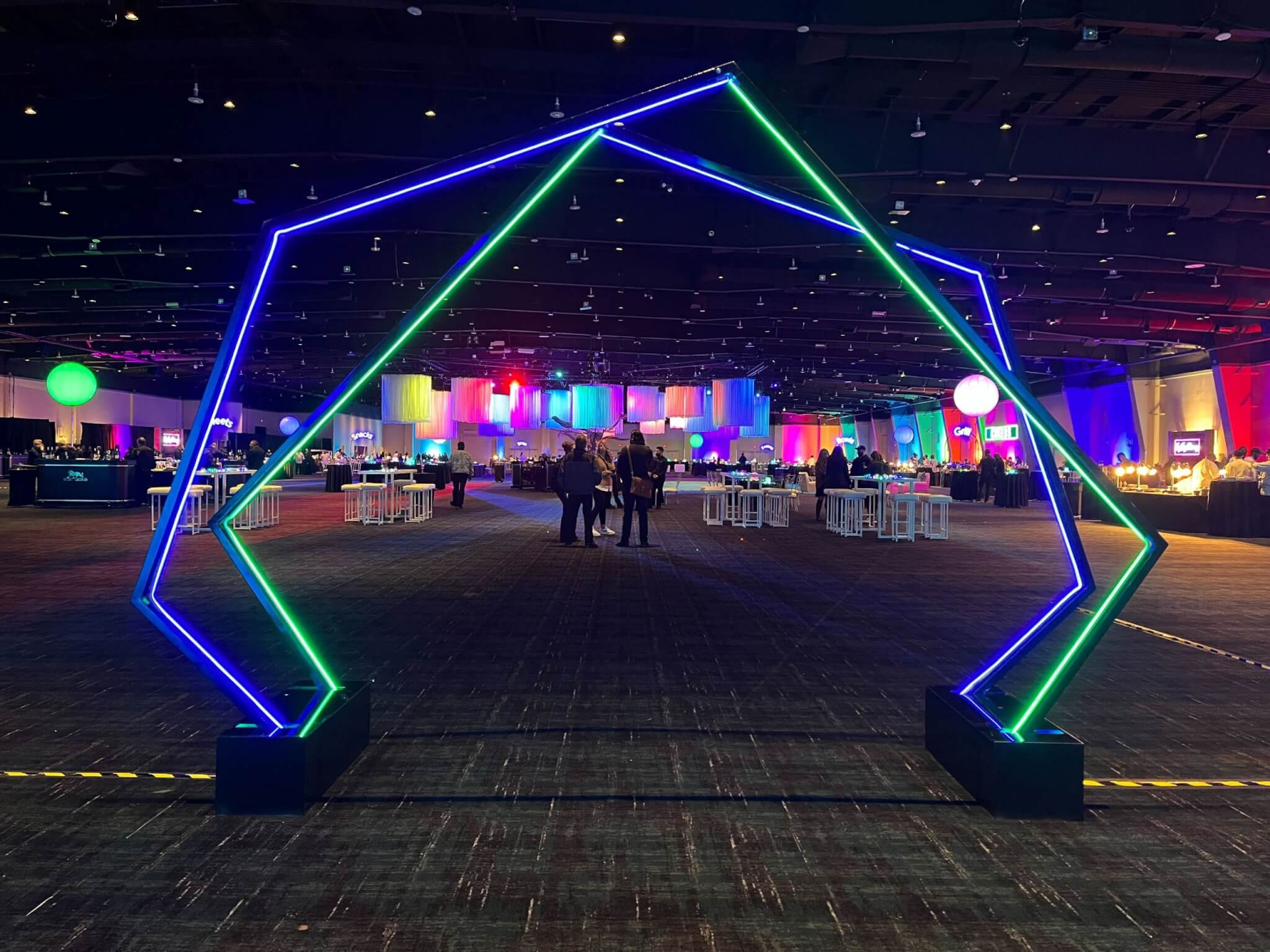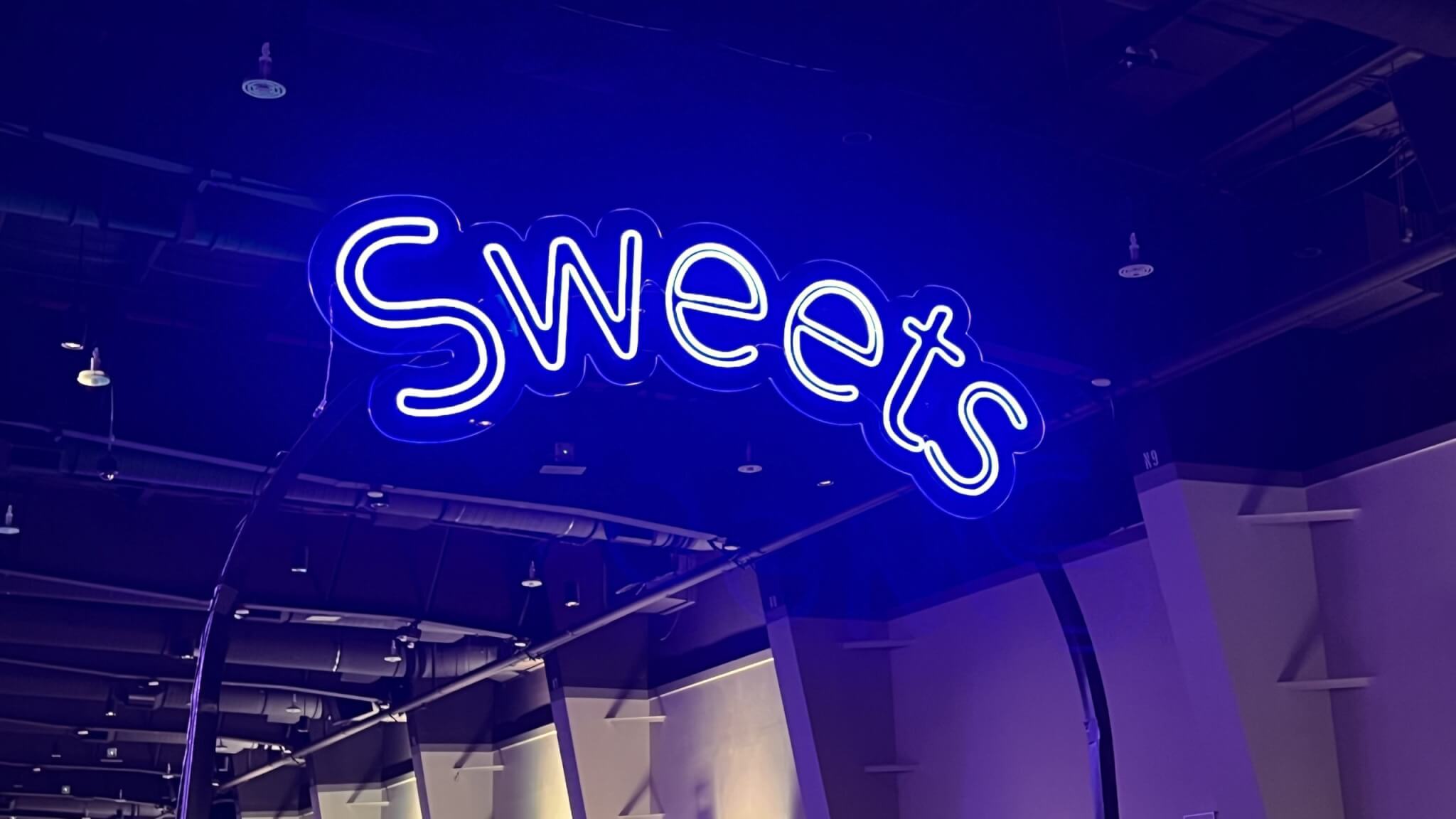 Highlights
Halfway through the evening, a marching band decked out in LED lights led the way to the arena for a secret concert featuring an uber-famous headliner.
Attendees wore their LED swag into the arena, which changed the entire vibe of the concert as the whole room was blinking in their corporate colors.
Services
Theme development
Program agenda
Sustainability initiatives
VIP programs
Vendor selection and contracting
End-to-end event management
AV management
Expo hall
Ground transportation
Hotel management
Food & beverage planning
Evening & off-site events
Entertainment & talent
Budget management & final reconciliation
On-site staffing
Signage & creative development
Branding, swag, giveaways, collateral
Website design & development
Registration & technology solutions