Mastering a Logistical Miracle in the Desert
Global Conferences
Goal
Design a meeting framework that allowed 7,800 attendees to move effortlessly between properties and events.
Challenge
First, find space in Las Vegas that could serve the dual purpose of being used for both a General Session and a concert venue on the same day. Next, manage the set-up of the General Session and then clear the stadium for breakdown and to set up the evening's concert, all timed to the transport of 7,800 event attendees to the venue in the morning, to various hotels for the afternoon meetings, and ultimately back to Thomas and Mack for the evening event.
Solution
Collaborating with our DMC partner, Destination Concepts, Inc. (DCI), we secured a fleet of motorcoaches—nearly all that were available in Las Vegas—to seamlessly transport attendees to each of the event's keynote presentations and sessions.
Maneuvering motorcoaches in and around the Strip in the quickest way possible involved a bit of legwork. DCI procured aerial mapping data of the hotel zone using Google Earth to provide a visual blueprint of the city and worked with the Las Vegas Police Department to identify a one-way route for buses to circumnavigate the Strip and avoid high-traffic areas without disrupting the natural flow of the city.
Meanwhile, our team calculated the timing of vehicles to work within the parameters of the event schedule to successfully shuttle 1,024 vehicle transfers from the event's venues and hotels throughout the week.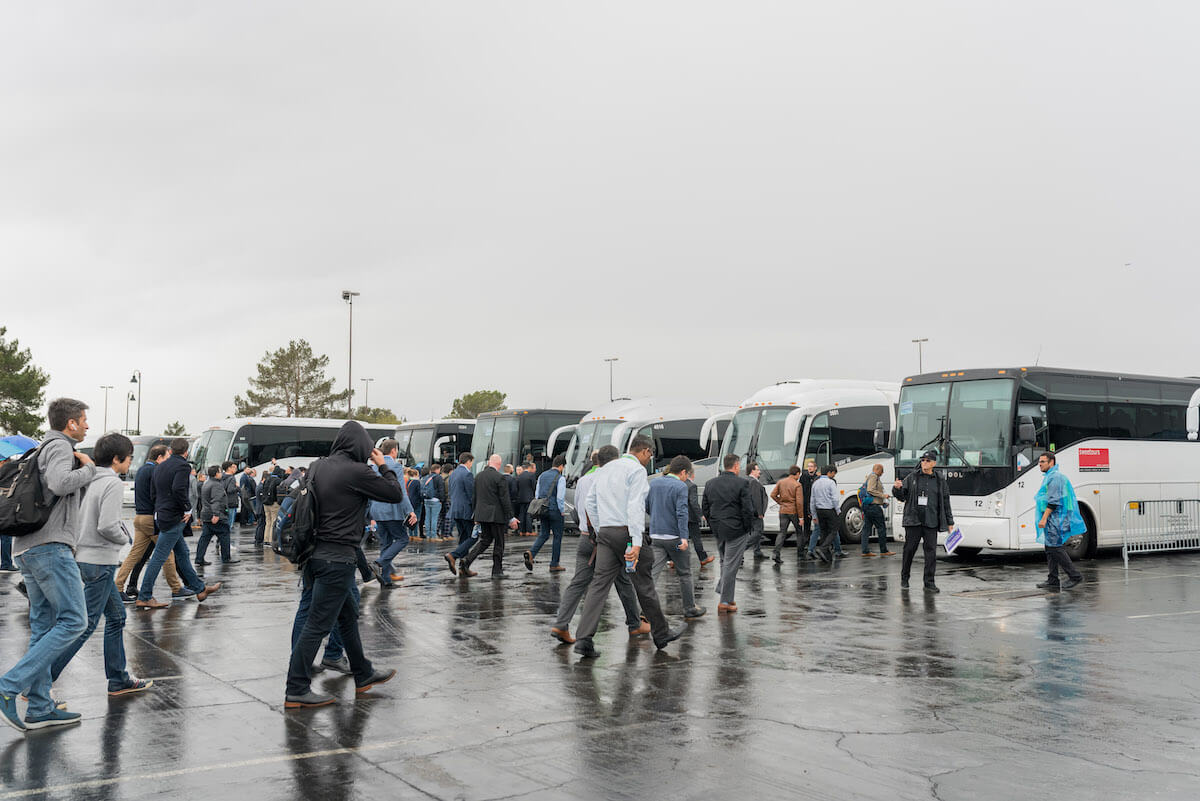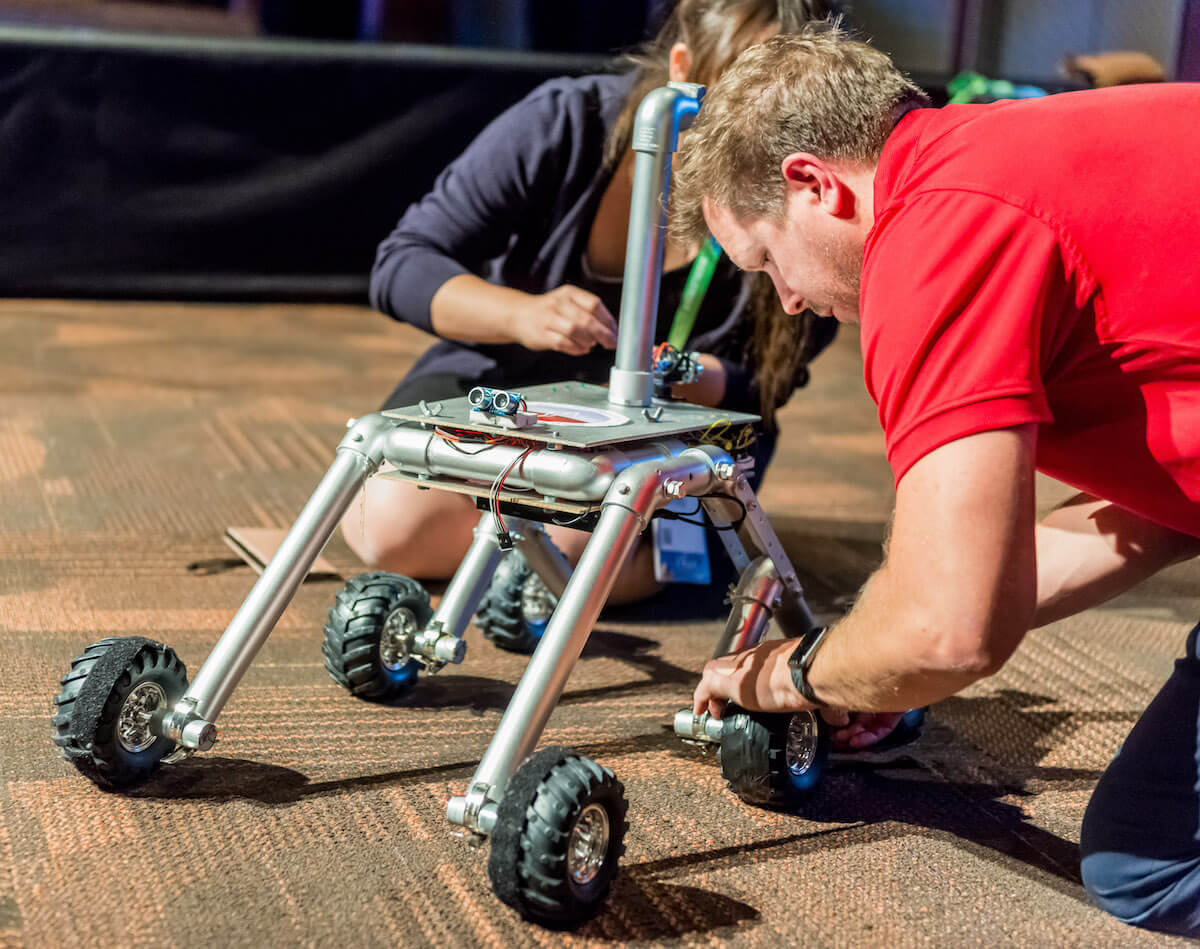 Highlights
When a deluge of rain impeded the daytime attendee transfer to and from Thomas and Mack, we mobilized with a few hundred umbrellas to shelter guests from the downpour.
Did we mention the concert was vying for traffic lanes the same night as a home game for the Las Vegas Golden Knights hockey team? Working with the Park MGM Hotel staff, we moved up the attendee transfer time by 15 minutes and shifted the departure to an alternate location to avoid the surge of sporting fans coming in for the game.
Services
End-to-end event management
Strategic sourcing and contract negotiation
Budget management & final reconciliation
Vendor selection and contracting
Food & beverage planning
Air travel & ground transportation
AV management
Registration and technology solutions
Website design & development
VIP management
Signage & creative development
On-site staffing