Engaging Employees with Crawfish & Hardhats
Global Conferences
Goal
Make a contribution to the community, which was a core value of the meeting.
Challenge
Find a way to allow the greatest number of people to participate in a meaningful way.
Solution
We partnered with Habitat for Humanity in the Lower 9th Ward of New Orleans and ended up with so many attendees that we built not just a house, but a neighborhood.
With our client sponsoring the full price of two homes, enthusiasm was high. So high that twice the expected number of people signed up to participate. We worked with Habitat for Humanity to include 11 building sites on our day of service, accommodating 400 volunteers who took on projects from painting to plastering and pouring concrete.
In the end, the good times — and good vibes — did roll. Participants were able to serve and connect in the community, including meeting one of the future homeowners.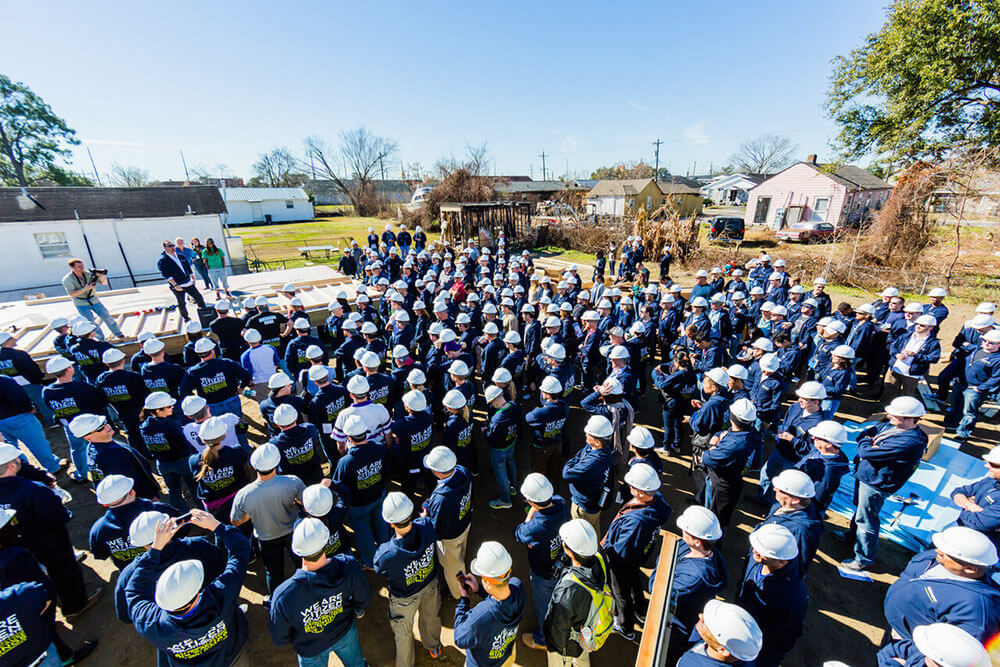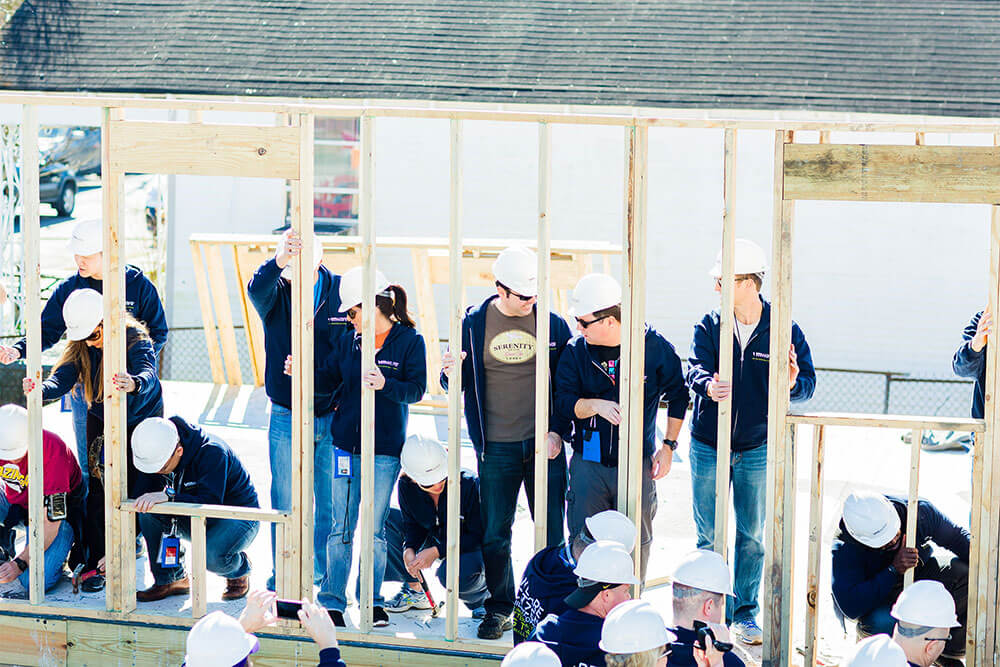 Highlights
Attendees were encouraged to immerse themselves in the culture of their adopted city. Our walking route app helped people explore and engage in the community, and we set up registration hubs around the city as well.
At the convention center itself, three stages served up local music and regional chefs dished out NOLA favorites like étoufée, jambalaya in all the shellfish-free, gluten-free, dairy-free variations imaginable.
As the teams created new homes, local kids were given cameras to document the event and create their own art projects.
Services
End-to-end event management
Strategic sourcing and contract negotiation
CSR program
Budget management & final reconciliation
Vendor selection and contracting
Food & beverage planning
Air travel & ground transportation
AV management
Registration and technology solutions
Website design & development
VIP management
Signage & creative development
On-site staffing