Global Gathering, Small World Feel
Global Conferences
Goal
Welcome and engage global employees.
Challenge
6,500 employees from 68 countries assembled in Las Vegas, NV for our client's global sales kickoff. With a meeting population the size of a bustling small town, our challenge was to make each individual feel welcomed, special and engaged.
Solution
When guests arrived they were greeted not with long lines and paperwork, but with a carefully designed space to help them feel right at home. Encouraged to grab coffee and chat, the lobby was established as the go-to spot for networking and conversation throughout the event. Registration was carefully engineered to keep this large group moving, so they could get on with their mingling. We designed a unique flow with separate check-in, badge credentials and t-shirt tables. Once they were officially signed in, guests were ushered to a cocktail reception where libations and interactions flowed.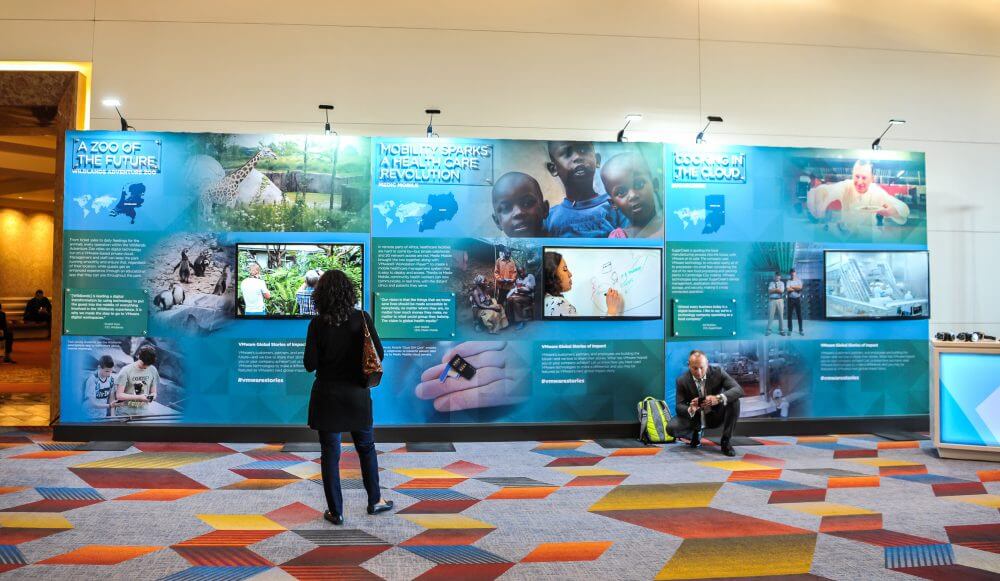 Highlights
35 black and white portraits of worldwide team members were chosen and hung gallery-style in the lobby. We also installed a global impact wall, showcasing how the company gives back to the communities where it operates.
Another endeavor to support the attendees' bonding: a fully plated, sit down dinner for all 6,500 guests, including custom meals for every imaginable dietary preference.
Services
End-to-end event management
Strategic sourcing and contract negotiation
Budget management & final reconciliation
Vendor selection and contracting
Food & beverage planning
Air travel & ground transportation
AV management
Registration and technology solutions
Website design & development
VIP management
Signage & creative development
On-site staffing