Making Lemonade out of Limits
Global Conferences
Goal
Design the Expo space to allow for ample networking and food service space, while accommodating growing numbers of sponsors and attendees.
Challenge
Our client had good news and bad news. The good: Expo sponsorship and attendance had doubled. The bad: The Expo room size had not.
Solution
We met with the chef to design 100% portable foods that could be eaten by hand – no silverware required, no tables and chairs necessary. We also turned hallways into networking nooks while the foyer became a lounge with charging stations. The registration area was reinvented as a gathering hub. And it all flowed in and out of the Expo Hall to keep people and conversations moving.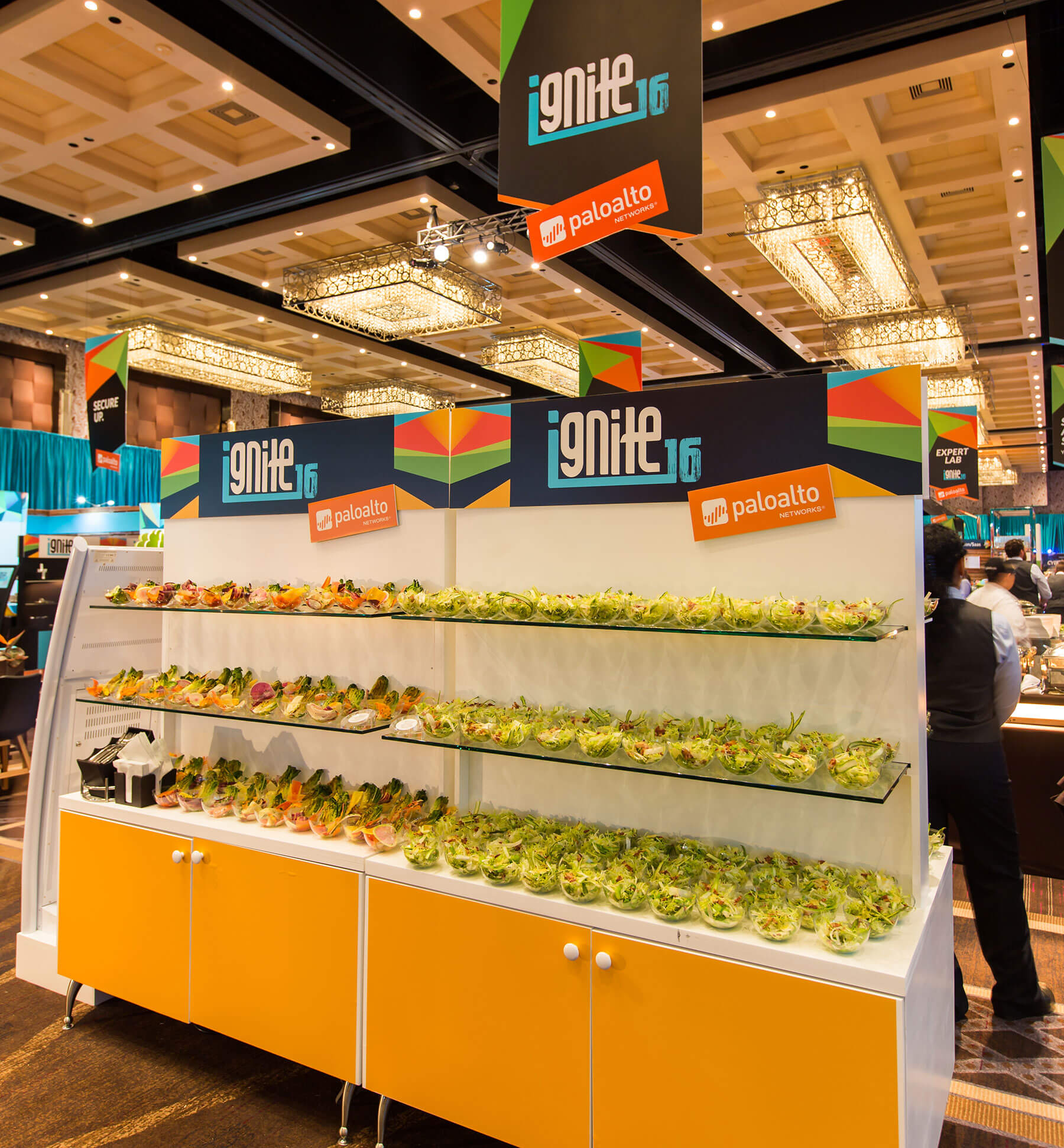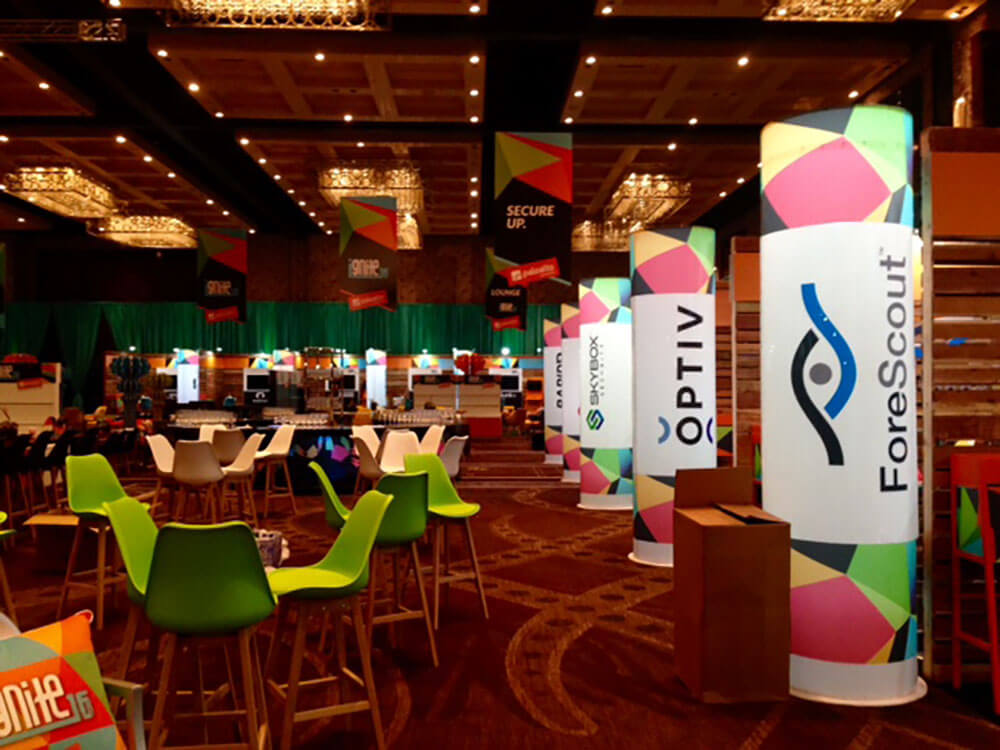 Highlights
With double the population, even most of the buffet tables had to go. We embraced vertical food stations and redesigned menu items into grab-and-go finger foods. Rather than setting out space-stealing plates, we served our mobile menu in highball glasses and small bamboo vessels.
The Expert 1:1 Lab became 1:Many, allowing more education for more people at one time. We restaged expert sessions by topic instead of individual Q&A, keeping communal energy up.
Services
End-to-end event management
Strategic sourcing and contract negotiation
Budget management & final reconciliation
Vendor selection and contracting
Food & beverage planning
Sponsorship program
Expo hall
Air travel & ground transportation
AV management
Registration and technology solutions
Website design & development
VIP programs
Signage & creative development
On-site staffing