Engaging Attendees in a Digital World
Global Conferences
Goal
Ensuring attendee engagement.
Challenge
With events going digital, how do you drive engagement?
Solution
We knew engagement would depend on visual connections, so a few weeks before the program, curated mailers were sent to attendees across the globe. The mailers included branded gear that attendees were encouraged to sport during the event. The day of the program started off with a live broadcast at 8 am PT with over 1,700 attendees logging on. The agenda was consolidated to keep the meeting short, focused and avoid digital fatigue. The combination of live and prerecorded content kept attendees tuned in and allowed our client to produce an event that felt live, even with many segments pre-recorded and simulive. Abby Wambach, their Motivational Speaker from a previous program, returned to build and reinforce messaging and concluded with a simulive awards announcement.
Attendee engagement and the reinforcement of community during the live event was high as attendees shared photos of themselves in their new swag, introduced "canine coworkers" from their home office, and connected with colleagues. Content moderators aided in keeping the community engaged during the event and the live host segments were a huge hit.
The client added over an hour of additional content, went 100% digital, and based on post event survey results, attendees found the event just as engaging as the in-person 2019 program. Here's what a few attendees had to say about it:
"Great format this year. Really well done this year – keep pushing this."
"Multiple transitions kept it entertaining to watch for the whole time."
"I think the format of this event, even if it was digital, it was engaging for the audience because it was live, there was the "social wall/Chat" that was helpful to simplify the conversation and the content was interesting."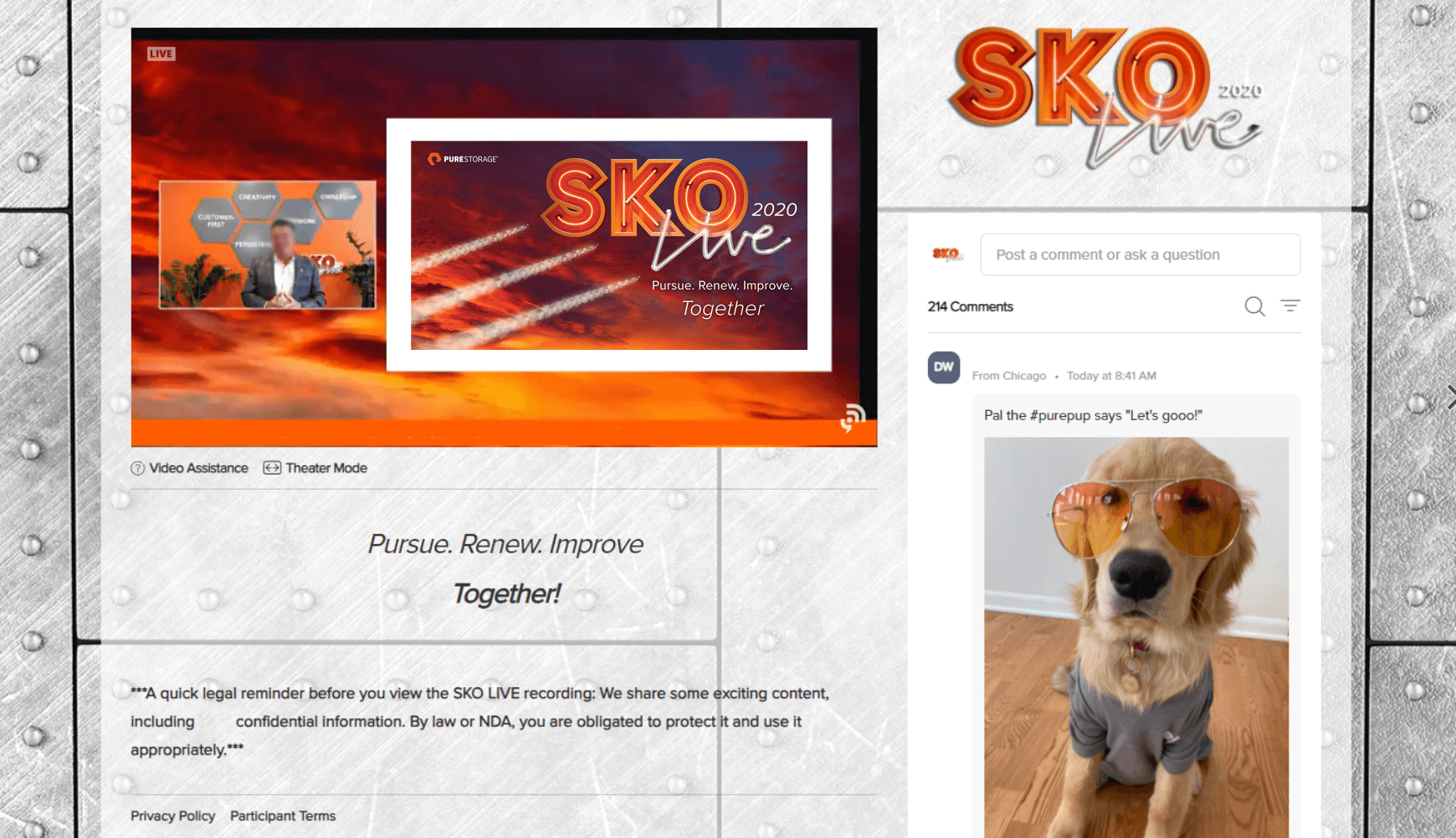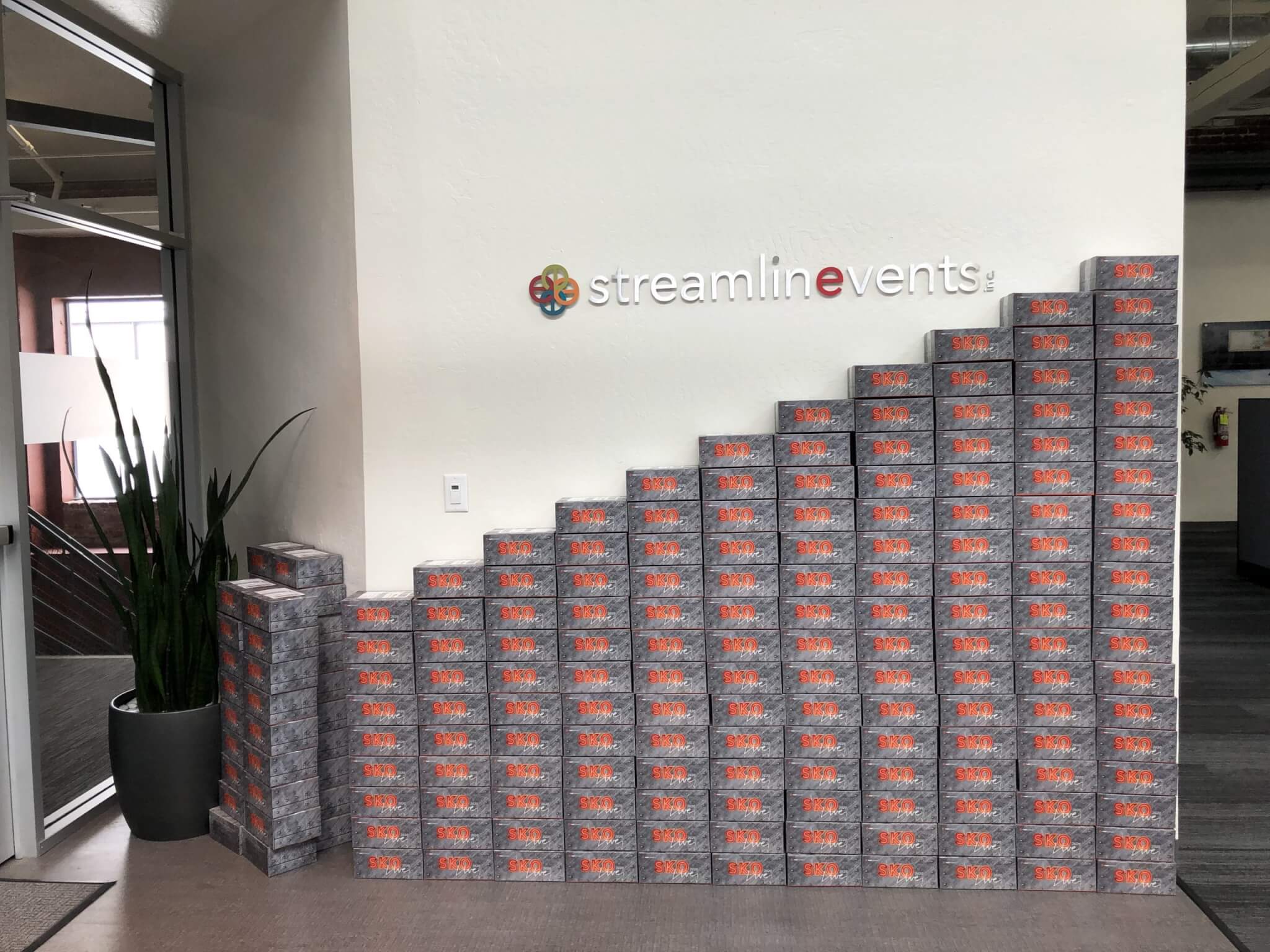 Highlights
A few attendees from Asia joined the live broadcast, despite being past 1 am in their time zone
Over 2,000 attendees between the live and re-broadcast led to 3,333 pageviews
Services
Digital platform recommendation and management
Theme development
Creative development
Technical rehearsal and event day support
Live chat and Q&A moderation
Digital attendee engagement
Attendee and tech support
Website design & development
Registration & technology solutions
Budget management & final reconciliation