Though the meetings and events industry came to a screeching halt in March 2020, we are pleased to see events making a comeback, even if they look a little different. In the past few months, we have seen an increase in both the number of digital events and the size of them.
Since March, streamlinevents has operated over 150 digital events. October is poised to be our largest month yet with over 100 digital events and an estimated 28,000+ attendees!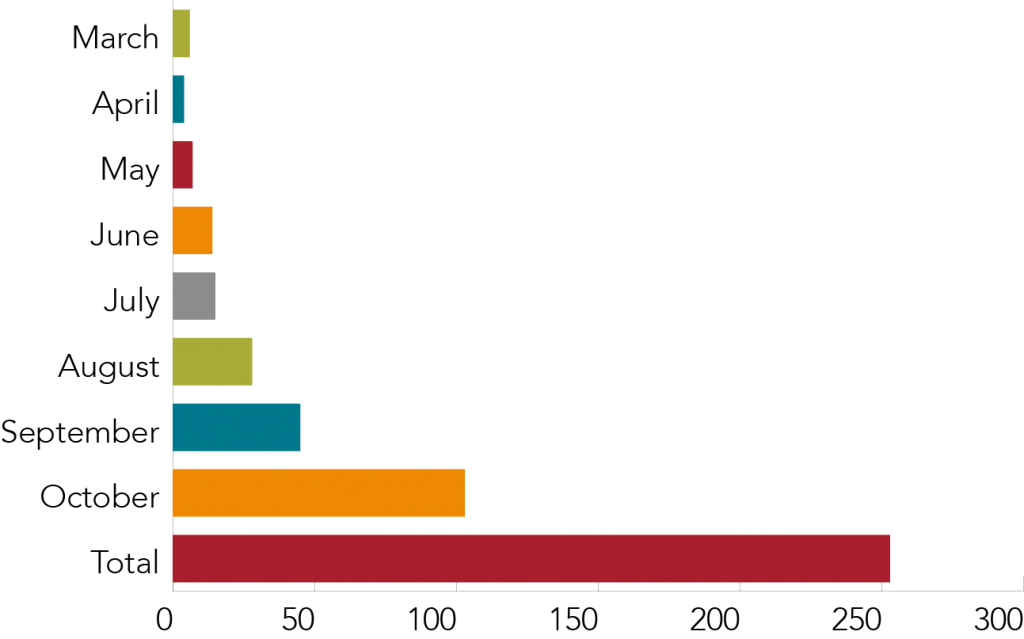 We are seeing a large number of high-touch executive experiences, so much so, that we have curated a portfolio specifically for these types of events. Offerings include celebrity barbecuing classes, cheese and wine tastings, cooking classes, curated gift boxes, and celebrity master classes.
Large, global digital programs are also happening this fall ranging from 2,000 – 20,000 attendees. These programs include both internal events and external user conferences and are either single-day or multi-day programs. We are bringing our exceptional project management skills to the digital realm – logistics, budget management, platform recommendations, speaker management, chat moderation, technical support are just some of the services we are providing for these events.
How we're preparing for your next event
In addition to the 150+ digital events our team have produced so far this year, a number of team members are pursuing the PCMA Digital Event Strategist (DES) certification.
Additionally, our team has been hard at work researching platforms for digital events. Have a specific event in mind? Let's talk through which key features you are looking for in a platform and see which may work best for you.