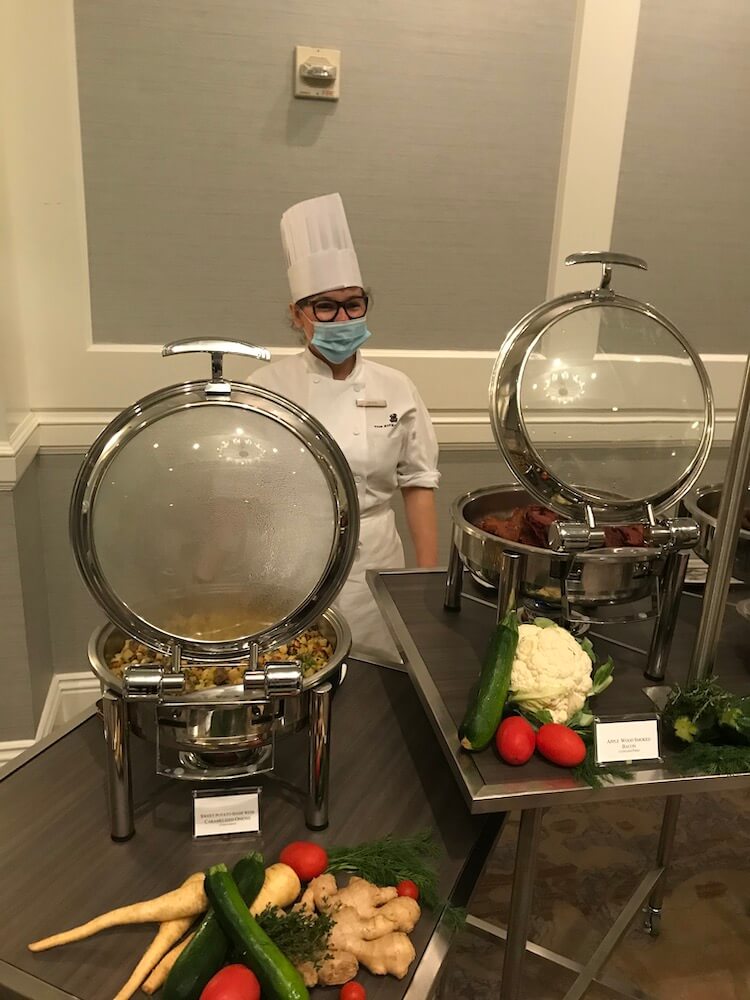 Is it possible to safely bring together a group of over twenty-three attendees and staff in the age of COVID-19? That was the question our client asked us, and the answer is a resounding yes.
Our event spanned 5 days in two cities. We had the usual strategic planning to ensure we met the client's goals, along with developing the logistics of transporting, housing and feeding the attendees. This time, however, we approached everything within a new context – how to rapidly and accurately test for the virus as we also met safety regulations that varied by county.
Meeting Health Regulations
We started with making sure we understood the health regulations in each of the counties where we were planning to meet. These included guidance on the number of people who could be together in a room, social distancing and mask-wearing rules, how and where food and beverage service could be served, and new hotel guidelines regarding outside vendors. We discovered that regulations varied with each venue and ended up moving to Half Moon Bay when it turned out our group was too large to meet the current requirements in San Francisco.
Offering Personalized Medical Support
Everyone wants to feel safe, so we created what came to be known as a "cone of immunity" for the group. A medic team joined us with 24/7 availability and tested everyone daily for COVID-19. Once tested, attendees wore a wrist band to show they had a negative test. No one was allowed into the meeting space without a wrist band. Other ideas we put into practice to maintain our "cone of immunity":
Arrival day dedicated to COVID-19 testing with no scheduled programming
Speakers, staff, AV tech, entertainment and guests were all required to complete a COVID-19 test prior to being introduced to attendees
Daily temperature checks and completion of a health & wellness survey were required for all attendees and staff each morning
On-site full medical clinic and medic available during program hours and meals
3-D printed masks were included in welcome bags
Mini-sanitation kits were available in each hotel room
All hotel and rental furniture sanitized daily
Transportation sanitized between transfers
Collaborating with Hotels
The hotels offered their own solutions which made meeting regulations that much simpler.
Scanning QR code enabled menus for in-room dining, spa, and restaurant offerings and reusable items such as magazines, notepads and pens were removed from guest sleeping rooms
Providing additional function space at no additional charge to allow for ample social distancing
Spa available for all attendees and hosted on outdoor patios of the new "spa casitas"
Grab-and-go individually packaged food items were available,along with beverages – either self-serve or served by an attendant per county regulations
Complimentary outdoor dining options
The partnerships with the hotels, vendors and transportation companies were instrumental in the success of the first face-to-face program since COVID-19 began, with safety being the first and top priority. With the new normal of increased precautionary measures, all agree that face-to-face events can be done with a bit more flexibility and patience.
Want to chat about how to safely get your group together for your next event? Send us an email! We look forward to connecting.