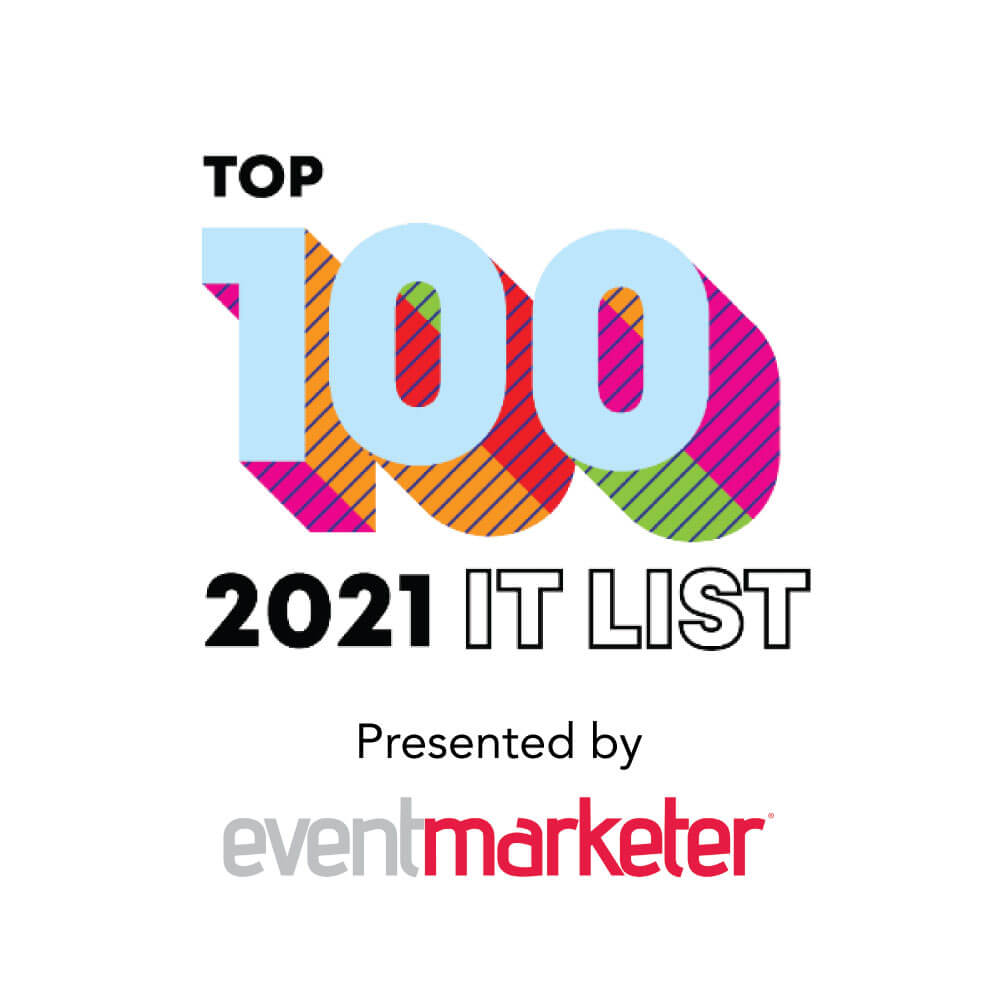 Streamlinevents is proud to be recognized as one of the Top 100 Event Agencies of the year on Event Marketer's 2021 It List.
The Top 100 list is comprised of varying sizes of top event agencies. Hundreds of applications received each year are reviewed and ranked based on the ratio of experiential events, the results of case studies, creativity and boldness of ideas and work, client testimonials, awards earned, and thought leadership.
Streamlinevents was selected for the Top 100 list for our impressive in-person and digital programs over the last year, which ranged from a large in-person event in Houston to a fully virtual digital world to two COVID-19 compliant, multi-city, high-end programs. Thought leadership and insights related to helping our clients navigate the current event landscape was another key factor in making the It List. Our strategy for the previous year and a half included keeping our team intact and ready to engage, increasing our collective knowledge, guiding our clients on delivering compelling digital events, and preparing for the return to live events. With over 1,000 digital events and counting under our belt and solid strategy in place for live events returning, we're ready for whatever comes next.
We are honored to have been named to the 2021 It List and look forward to bringing more creativity, innovation, and extraordinary events to our clients for years to come.
streamlinevents on The It List: https://www.eventmarketer.com/event/it-list-2021/?id=165555
About The It List 2021: https://www.eventmarketer.com/article/the-2021-it-list-recognizing-the-top-100-event-agencies/