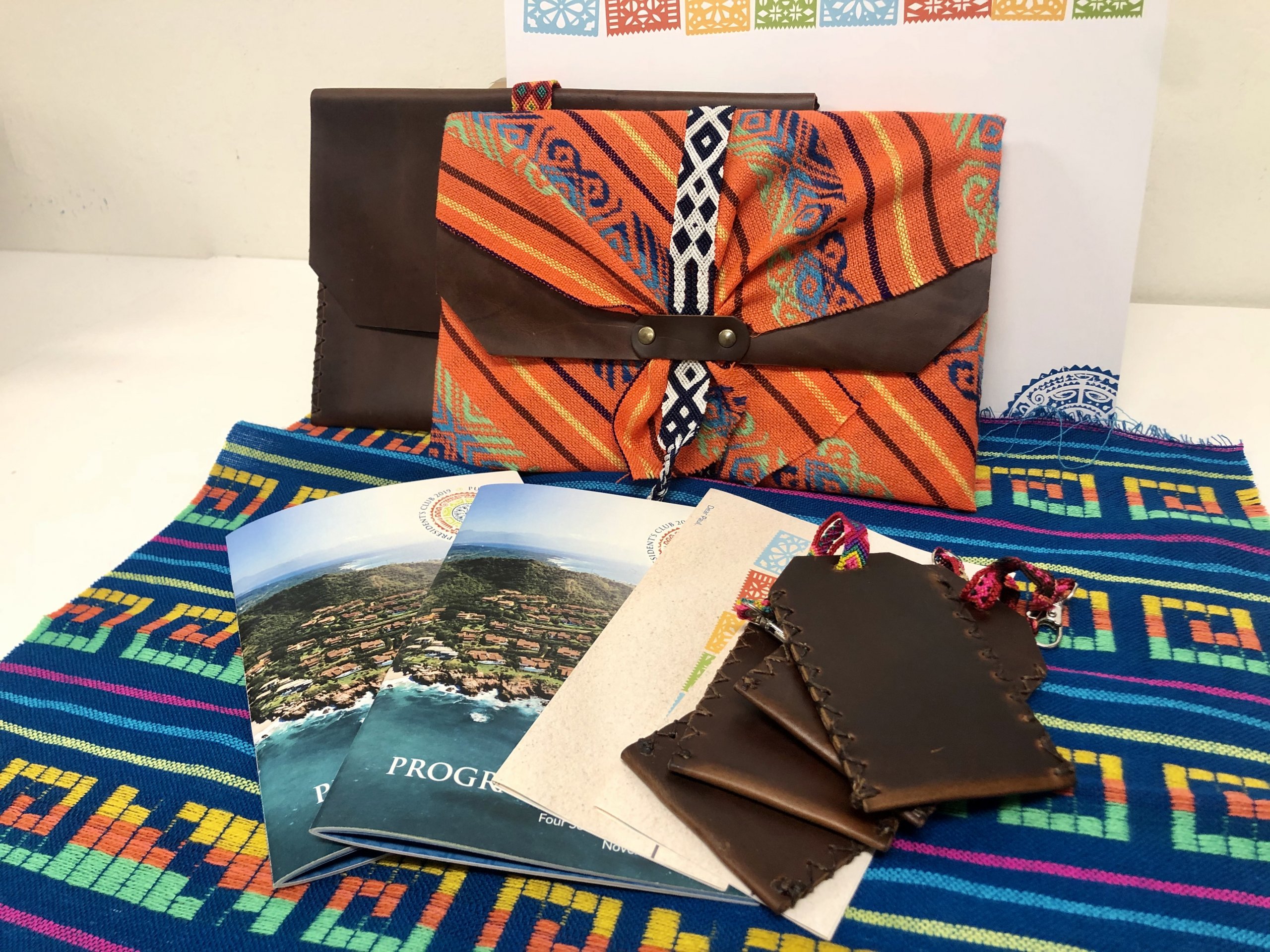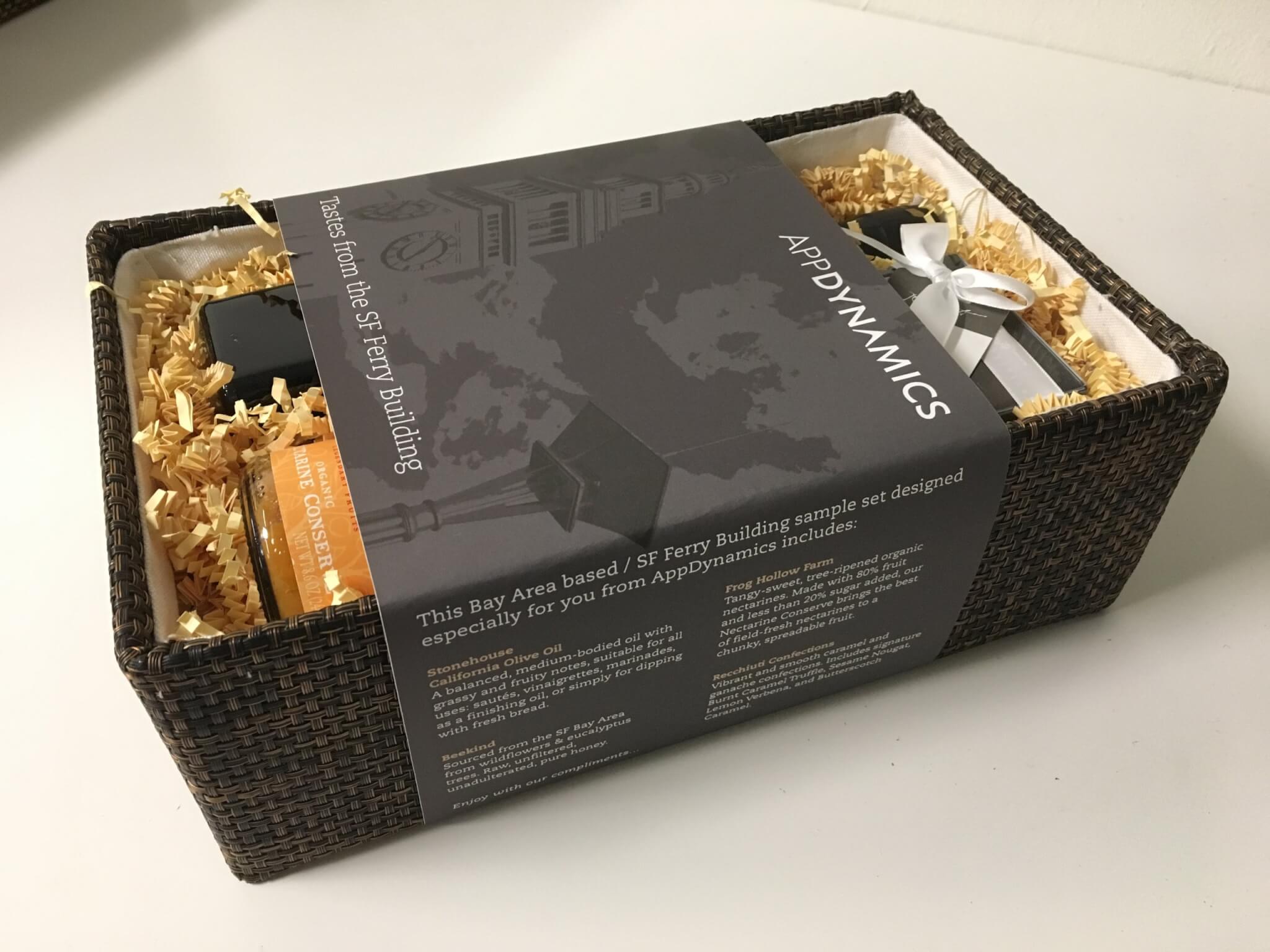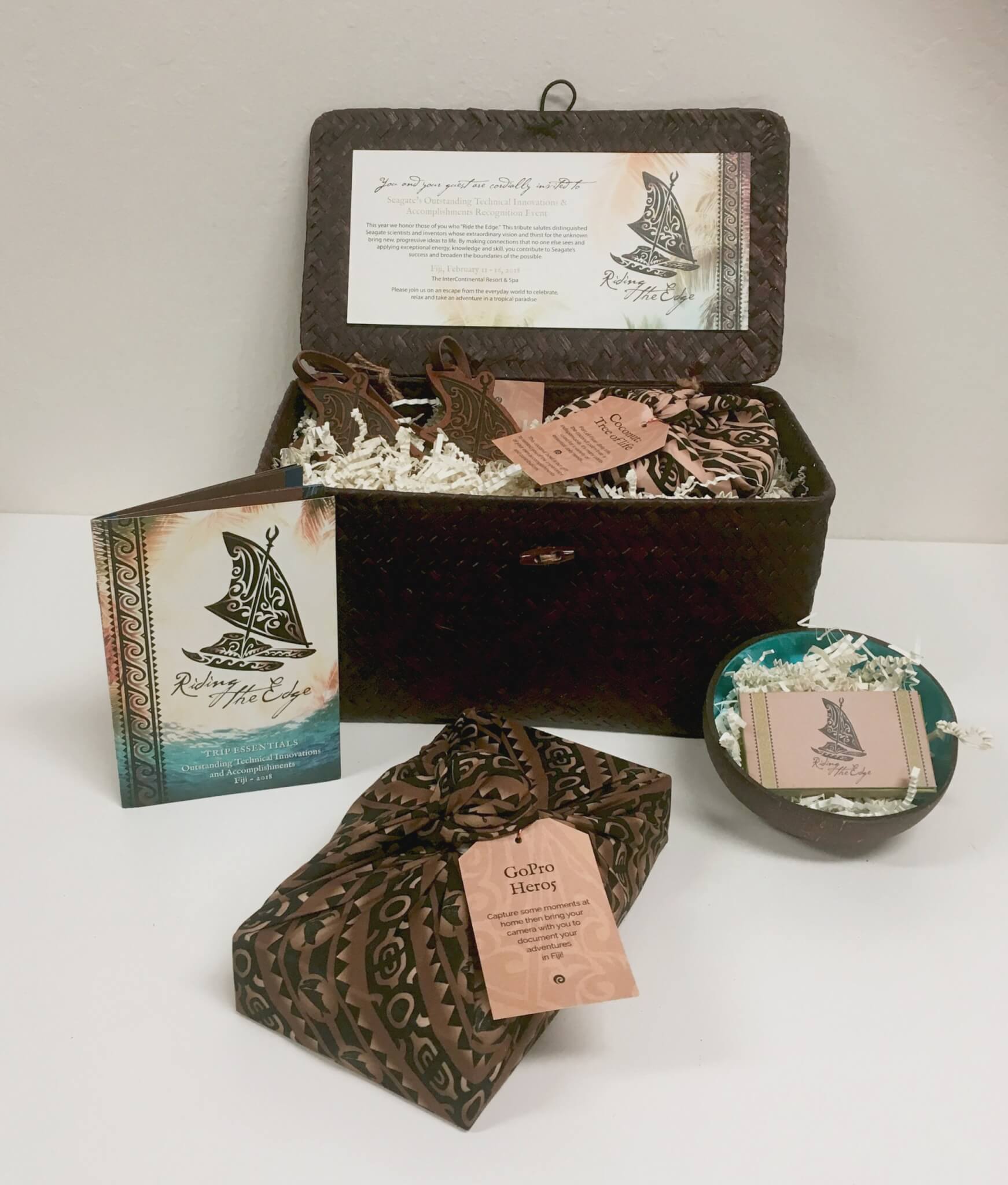 Ever wonder what goes into those perfectly curated mailers you receive before an event? The ones that get you excited and build the buzz with colleagues and friends? Join us for a Q&A discussion with some of the streamlinevents team responsible for creating unique and memorable pre- and post-program mailers.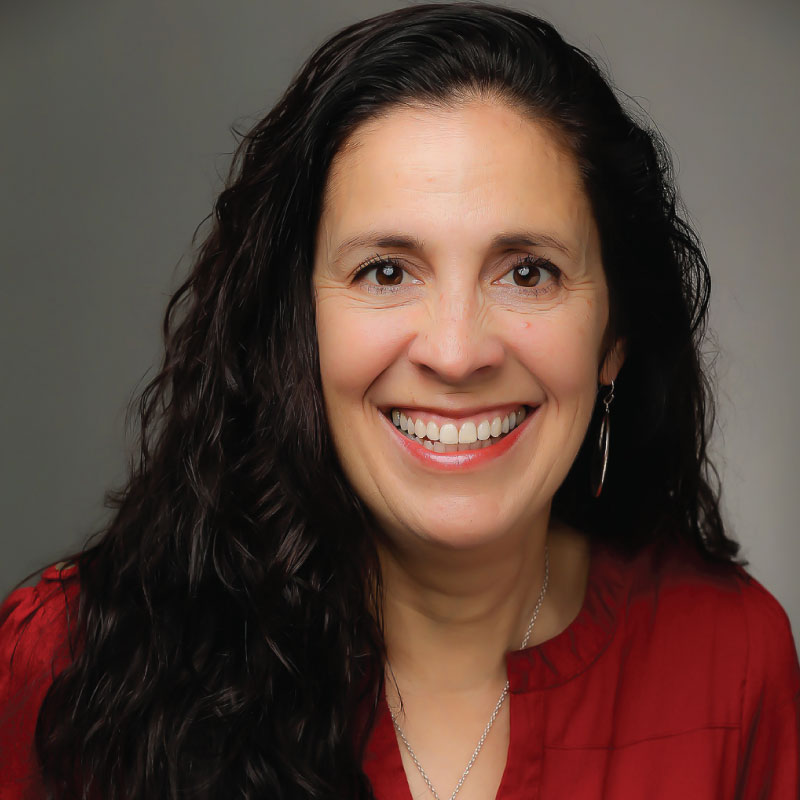 First, let's check in with Creative Director, Rebecca Cowlin about the creative aspects that go into a mailer including logo design, collateral, gifts, and packaging.
Rebecca, tell us a bit about the creative process. How do you figure out what goes into a mailer?
First, it starts with the theme, then everything else is designed around it. We brainstorm words and phrases to describe the goals and feelings we want to invoke. The company's culture, mission, and values are also considered as well as how to tie them into the theme, look and feel. From the brainstorm, there are typically 2-3 possible themes and from that I design 5-7 logos per theme, and then present the best options to the client.
For mailers, we consider what the client has done for past mailers as well as look at what the goal of the trip is, such as relaxation, excitement, engagement, etc. Every step of the unpacking should create an experience for the attendees, so everything is fully branded and personalized where possible.
Incentive mailers should focus on unique gifts that celebrate the person as well as their guest. We tap into our network of vendors and brainstorm with our internal teams to come up with unique ideas that fit the theme, destination, branding, and corporate values. High quality items are important as is being globally minded when it comes to both the items and the packaging. Part of that means sourcing items local to the destination whenever possible.
Why do you think mailers are important for events, particularly digital events?
Mailers have always been important for incentive trips, but now they are important for digital events too, possibly even more so. With digital events, you have to really engage people before they attend their digital event. They need to be invested, otherwise there will be limited engagement and effort to connect with the content. Start building excitement early and tease with what they'll experience in the digital environment before they get there. Mailers for digital events are even more important because you don't have the same face-to-face networking and engagement as you typically would before an in-person event.
What do you enjoy about putting together a mailer?
I love packaging a surprise for people and getting them excited about what they're opening. I try to find unique ways to present a message in a way that's not boring or overdone and really focus on the person and making them feel like an important, respected and appreciated part of their company.
How important is sustainability for mailings?
Sustainability has become crucial. Streamlinevents has moved away from products that are hard or impossible to recycle and instead try to source sustainable materials for all aspects of a shipment while also maintaining an elegant aesthetic. We also test new packing materials to make sure they'll hold up with what's being shipped. This means giving it a good shake (or drop) test or sending a sample to a colleague across the country to make sure everything arrives the way it was intended.
What's your favorite mailer that you've created?
That would be for an incentive trip that was taking place in Hawaii. The theme centered around 6 tiki spirits that all related back to the company's core values. Attendees took a quiz that would reveal their tiki and then their individual mailers were designed around that tiki with wearables, gifts and travel items they could take with them on their incentive. It was a level of personalization that I hadn't done before and was really well received by both the client and the attendees.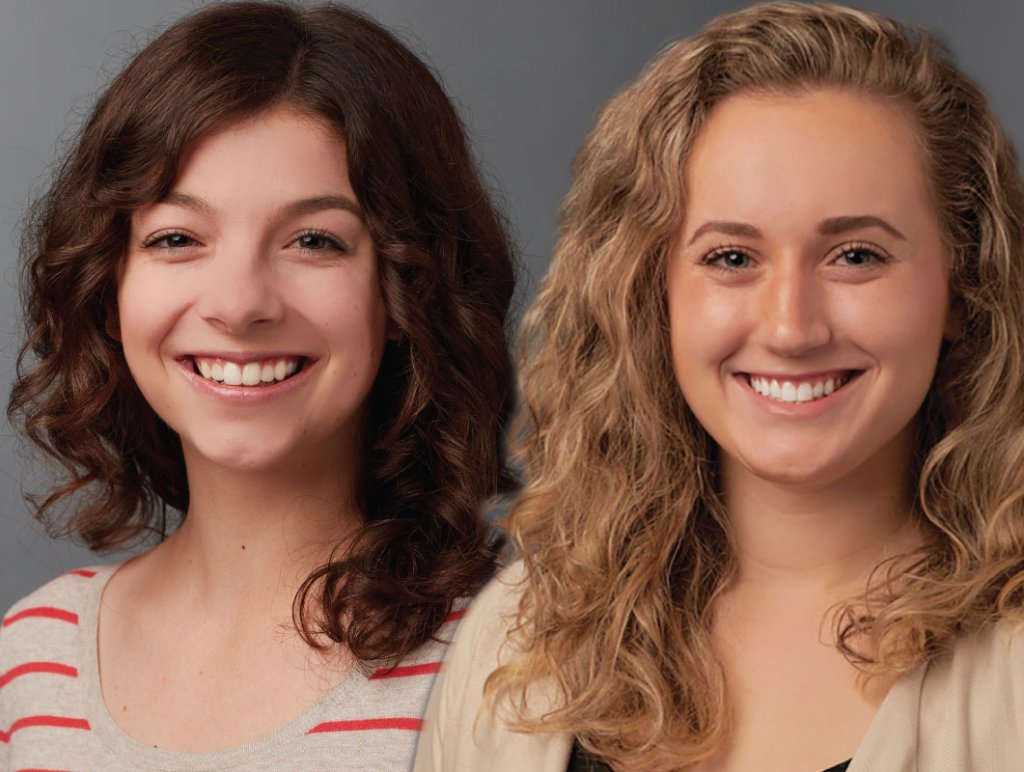 Next, let's chat with two of our Event Coordinators, Kelsey Fulop and Morgan Curley, who know all the ins and outs when it comes to packaging and shipping, including important shipping restrictions to be aware of.
What is your role when it comes to mailers being sent from our office?
Morgan: It depends on the mailer. Sometimes Kelsey and I are responsible for only the final packaging and shipping, but other times, we create the mailer as well as figure out staffing, budget, and packaging supplies. Another of our responsibilities is printing all of the shipping labels, which can take a full day depending on the number of packages being mailed.
Since we handle shipping all over the world, how do you work around shipping restrictions?
Morgan: Kelsey and I start by reviewing the list of where packages are being sent and then cross check against our list of known restrictions. For example, some states don't allow alcohol to be shipped and some countries don't allow coffee to be shipped in from other locations. From there, we either look for alternative items to replace the items that can't be shipped or just remove that specific item from the mailer. It's best to try to select items that can be mailed everywhere, but we can also find work arounds for a few who have restrictions.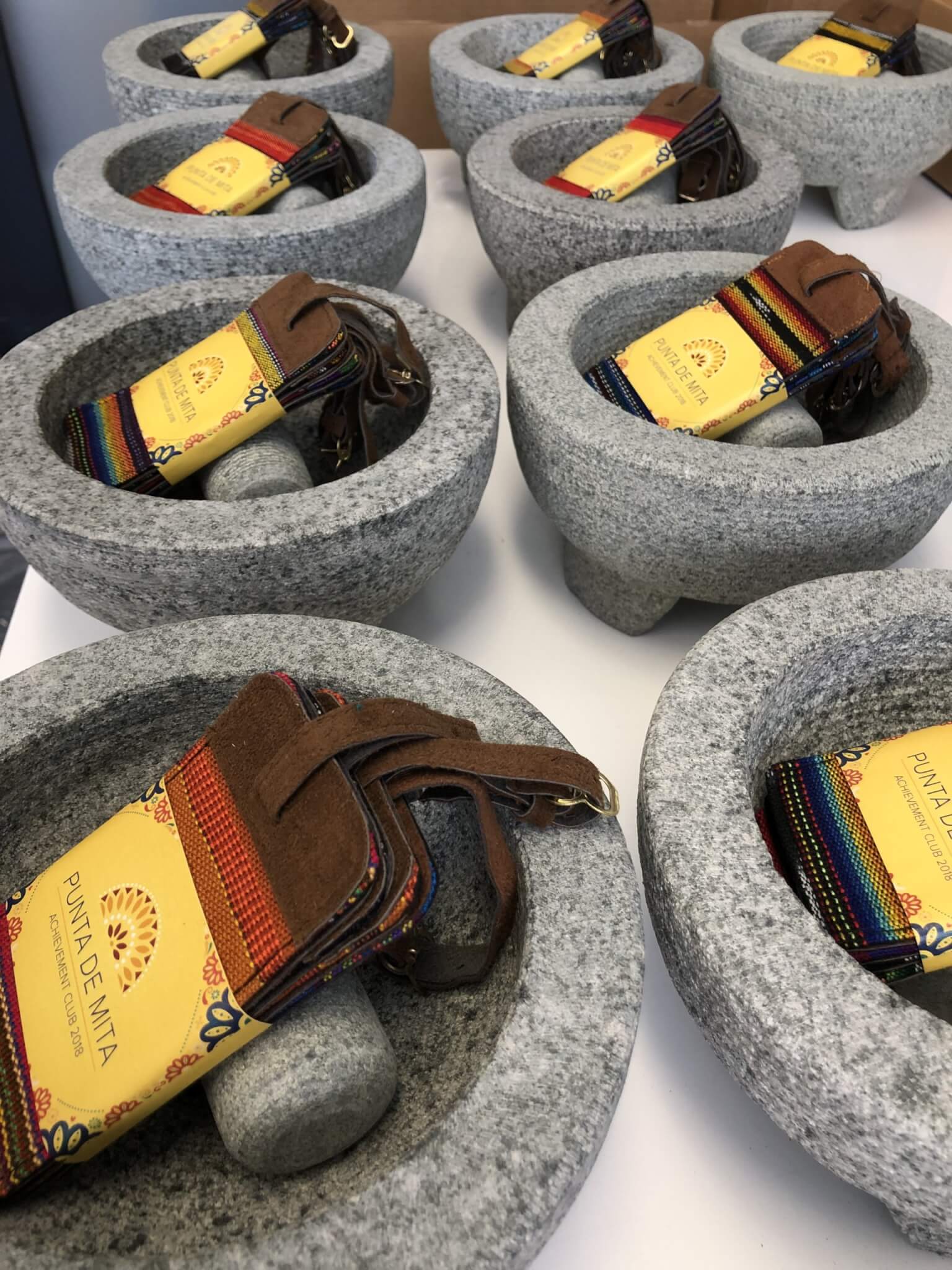 What's one of your favorite things about mailers?
Kelsey: Recently, our emphasis has been on supporting small businesses, especially those that are local, woman-owned and BIPOC-owned. Items from small businesses are extra meaningful because they also come with a story, which is included on notecards put into the mailer. These are my favorite type of mailers because they're so much more meaningful.
Do you put mailers together by yourself or do you often have help?
Morgan: It depends on the size of the mailer. For the smaller ones, it's often just us, but for larger ones, we will bring in event staff or other team members to help.
What is some of the feedback you've heard from clients about working with us on mailers?
Kelsey: I've heard from a few clients that they prefer going through us for packaging and shipping their mailers because of our level of care and precision. We help them to create an overall experience and feeling when people open the box, which makes it very special for the recipients.
Finally, let's connect with members of our Executive Meetings & Events (EME, pronounced Emmy) Team: Event Managers Jenn Welbaum and Sheyda Mostafazadeh, and Manager, Event Operations, Kelly Resta. The EME Team handles high-touch executive experiences ranging from 5 people up to several hundred.
What kind of mailers do you typically send out?
Kelly: Right now, most of our mailers are for digital events like wine tastings, cooking classes, and mixology classes. For these types of events, mailings usually come directly from the vendor in the form of a kit to be used for the class. Additional branded items for the clients are included whenever possible. This ranges from a simple branded card insert to branded aprons – anything that adds that personal touch. Even when the items aren't physically in our possession, we always oversee what goes into each kit and keep in regular communication to ensure the package arrives on time for the experience.
Since a lot of your mailers are meant to arrive before an event, what happens if a package is delayed or can't be shipped to a certain area?
Sheyda: Our event managers are very resourceful and used to finding workarounds. Sometimes that means ordering ingredients to be delivered by a local vendor or delivery service. A few times, we've worked with a winery to identify similar wines that could be substituted for people who live in a location where alcohol shipments are prohibited, so we worked with a local wine shop to hand deliver the similar wines for a tasting with the original vineyard.
Jenn: One of my events was a cooking class for attendees in different countries, which meant shipping full ingredient kits was out of the question. Instead, our vendor helped us track down local chefs to pull together the fresh ingredients to hand deliver in each of the countries an attendee was located. Thankfully now we've built up a list of great vendors around the country, and world, that we can call in a pinch to help us get those last-minute items. We always do our best to make it work – even if things go wrong, there are always options.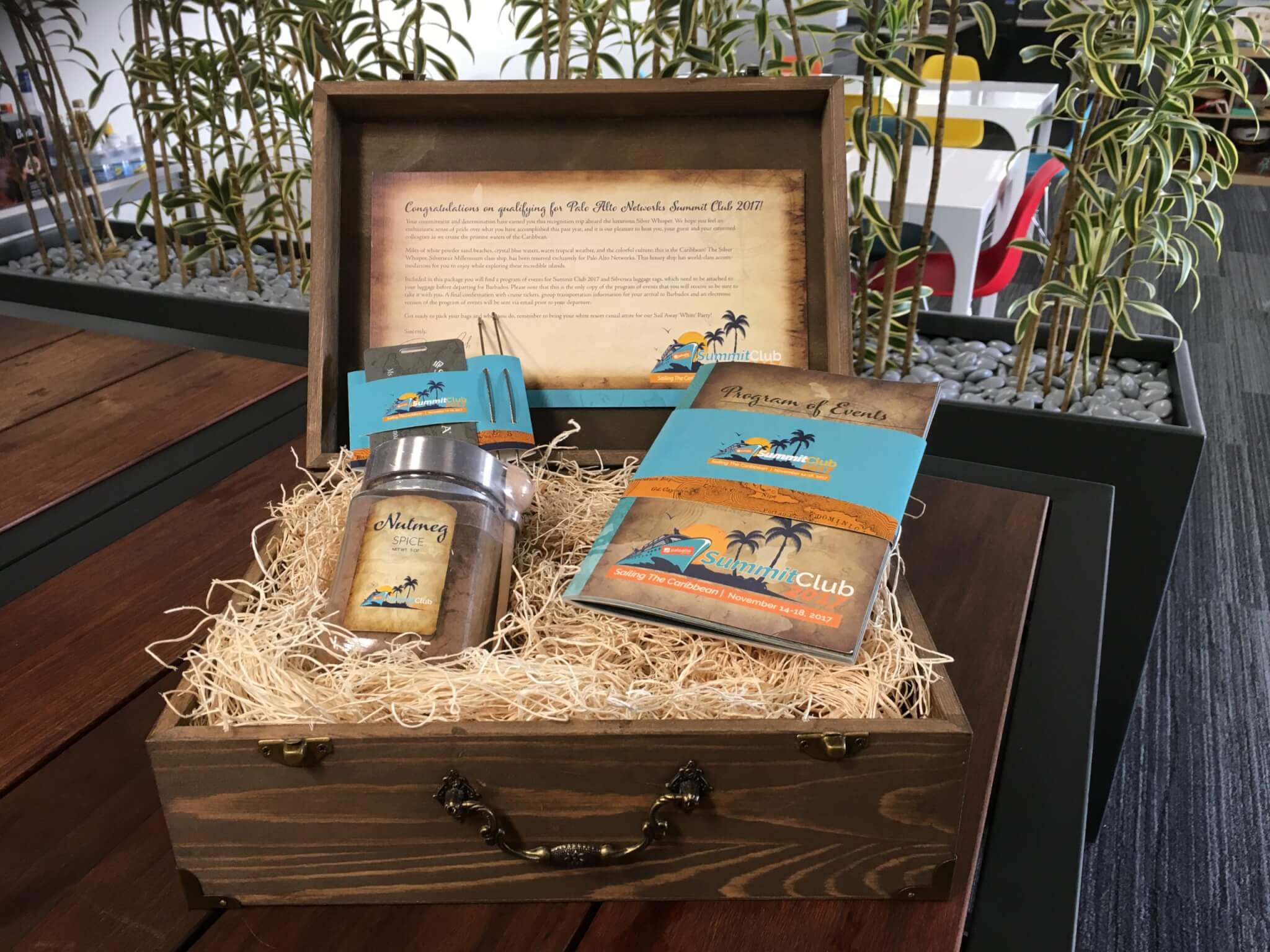 What are some ways you've incorporated branding into your mailers?
Sheyda: Our mailers include a lot of personalized touches and branding. It starts with packaging, which is typically in our client's brand colors and includes additional items such as custom stickers and cards. On a few occasions, we've even designed full graphic boxes that highlight the brand. Branded items are usually part of the gift itself as well. We've done jean jackets, blankets, wine glasses, aprons, tote bags, and so much more.
Jenn: When we're putting mailers together, the goal is to always tie it back to the city the event will be in or the speaker or something to do with the event. That adds another level of personalization and more opportunities for branding. I really love how creative you can be, especially when streamlinevents is doing the mailers in-house. It allows us to be able to source things from different vendors and put it all together for something custom and memorable.
Do you have a favorite mailer you've put together recently?
Sheyda: I have two favorites. One was a recent event where we sent footballs signed by former NFL quarterback Peyton Manning to attendees after they had a digital meet and greet with him. The second was for a large series of events. We curated 5 different events that were held at various times to accommodate over 1,500 attendees. Each event came with a kit specific to the activity as well as an additional gift to enhance the experience. For the wellness event, attendees received a yoga mat. For the wine tasting, they were sent two etched wine glasses. Cheese knives were included for the cheese and charcuterie board workshop, Yeti tumblers for the coffee workshop, and a box of chocolates for the maker event. Every kit also included individual note cards and incorporated the client's logo as much as possible. Everything felt very customized and our client's customers got to select their own journey, which just added to the overall experience.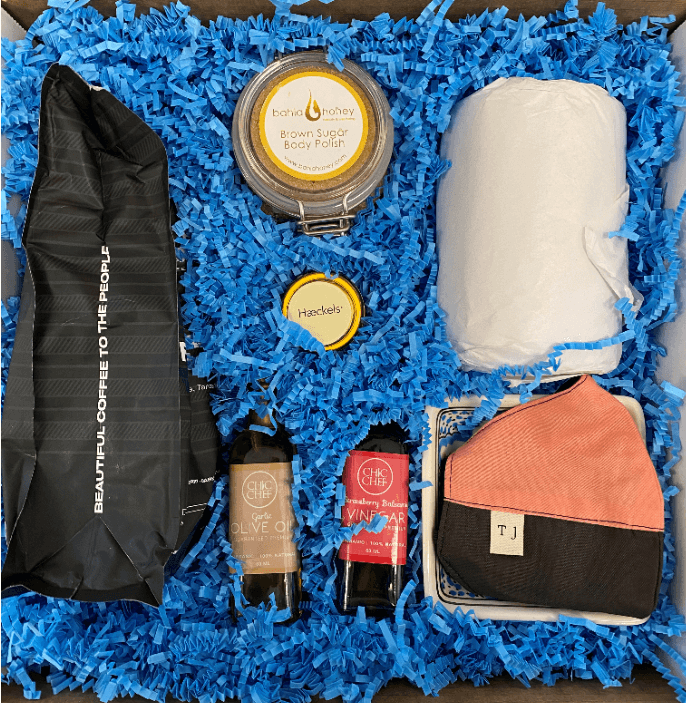 Jenn: My favorite mailer was from a recent event as well. It was a special cooking class where attendees were cooking on a lava stone. The mailer included the lava stone, special oven mitts that could handle the high temperature, a high-quality apron with embroidered logo, thermometer, seasonings, dried mushrooms, and other ingredients. My favorite touch was that we also included a personalized cookbook made specifically for this event that included recipes from each of the cities where the attendees were from. The whole experience was very high end. The attendees were very excited and constantly surprised.
Kelly: Well, this isn't specifically a mailer but one of our event managers worked on a customized gift experience. They worked with our client to develop personal illustrations for two of the client's top customers. They brainstormed ideas with the illustrator for a drawing depicting the person, their life, and their accomplishments, both at work and outside of it. The illustrations were so well done and the client and their customers loved them. It was such a fun and thoughtful gift idea.