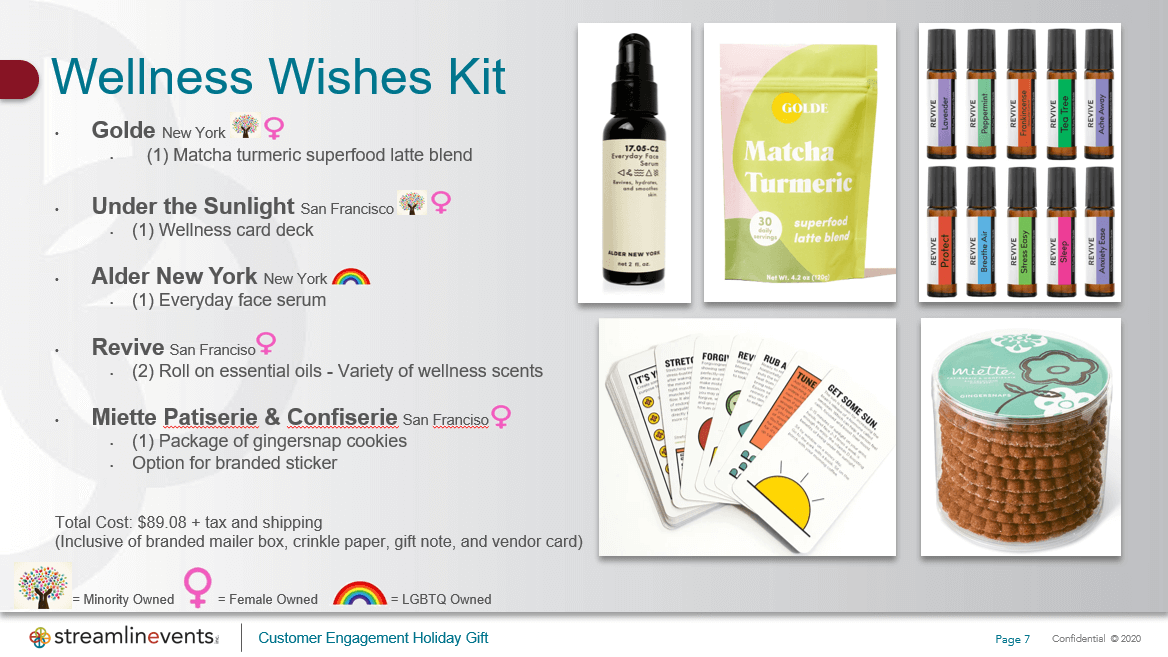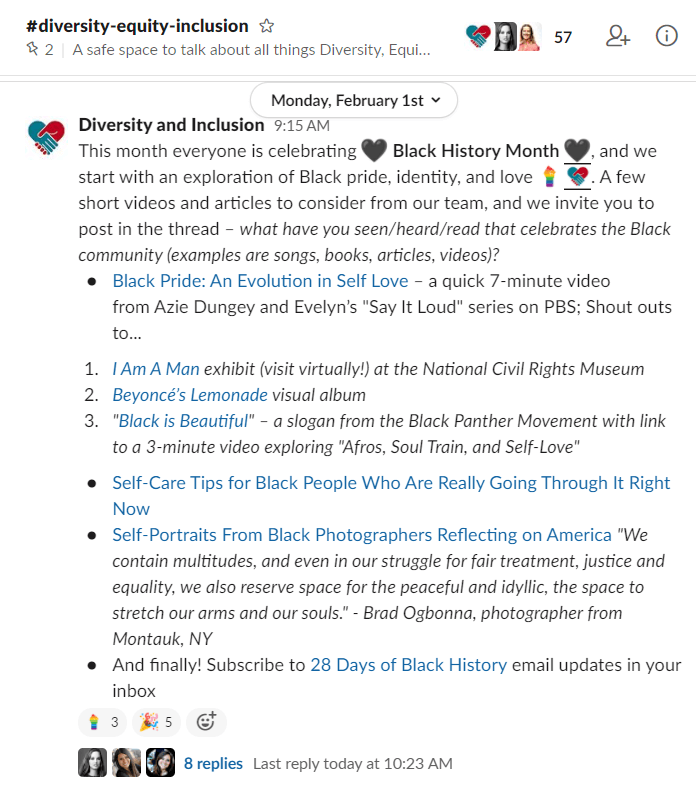 As both a certified woman-owned business and a certified minority-owned business, we believe we have an opportunity and responsibility to advance diversity, equity and inclusion within our team, vendors, customers, and community by:
Providing a safe and welcoming environment that champions differences where multiple perspectives are valued
Fostering regular and clear communication regarding issues of diversity, equity and inclusion
Cultivating a team that reflects the community we serve
Ensuring our policies, practices and initiatives consider and seek to address societal inequities that disproportionately impact specific groups
Conducting periodic assessments of the success and need for improvement in our efforts towards greater diversity, equity, and inclusion
DE&I Working Group
Our peer-led Diversity, Equity & Inclusion working group focuses on advancing DE&I within our organization. Each month they decide upon a theme and plan internal posts and activities around it. Some of these activities include Focus Friday Slack posts highlighting members of the greater community, Tune-in-Tuesday showcasing recent podcasts or videos related to the month's theme, twice per month "How Are You" chats to check-in with peers, and monthly Popcorn Bag discussions where attendees discuss a movie centered around the theme of the month.
For our internal January 2021 Kickoff meeting, we brought in speakers who participated in a DE&I panel. For face-to-face events, our event staff receive dedicated training on how to interact with attendees on-site including providing assistance to the differently abled, not assuming pronouns, and knowing the floorplans to provide easy direction to elevators, reflection rooms, mother's rooms, and service animal relief areas. For digital events, our team ensures services such as closed captioning, translation services, and alt text are available for all attendees and work to ensure inclusivity for all geographic regions attending an event.
We have several DE&I projects in the works:
A speaker guide focusing on diversifying speakers for events, speaker guidelines for inclusive language, and working with speaker bureaus to provide more diverse speaker options.
An accessibility checklist covering both digital and in-person events and including topics such as closed captioning, simultaneous translation, website design, alt text, signage and more.
"The DE&I working group is educating itself as we're trying to educate others. We are all constantly learning new things and reaching out to others as an educational experience. It's about not talking at people, rather talking with them and forming a sense of community. The whole group drives it forward together and tries to help facilitate DE&I, not just lead it."

DE&I Working Group
Diversity in Vendors
Ensuring diversity among our vendors is important both to streamlinevents and our clients. In 2020, we saw an increase in clients interested in supporting small, local and Black-owned businesses. Now when presenting experience and gifting options, we note if a vendor is Black-owned, minority-owned, woman-owned, LGBTQIA-owned, etc. to make diversity a consideration from the start. We are also being proactive in asking questions of our vendors in order to have more diversification when it comes to experiences, suppliers, or talent.
"We want to look beyond what is typical or what's been done in the past. There is so much talent and so many fantastic ideas that maybe in the past, have been overlooked because they didn't fit a certain mold. It's great to see more corporate clients being open to those different options and trying something new. And it's great to see as a company we're working on bringing more of the diversity into our community."

Davina Muldowney, Director, Event Operations
DE&I in the Industry
Industry Relations Strategist, Josh Adams has been active about DE&I in the events industry as a member of the global MPI Diversity & Inclusion Committee in 2020 and the Vice President of Education for our local MPI Northern California Chapter. Josh seeks to ensure diversity in the educational offerings the chapter provides, which requires designing fully inclusive events taking into consideration the content produced, the speakers, and venue accessibility among other things.
One of Josh's additional responsibilities is helping to facilitate our streamlinevents' Brainshares. Last fall during a Brainshare centered around DE&I, the group discussed how planners must be intentional about seeking speakers for events from a variety of perspectives and how companies must ensure that they have a defined diversity, equity and inclusion message and are living up to the core values of that message.
"As planners, it is our job to take every attendee's needs into account from special meals to closed captioning to the accessibility of venues. We must be the single most aware individuals and the most vocal advocates of inclusion in our programs. By ensuring inclusion is part of the culture of each program we produce, it also becomes part of the organization's overall corporate culture."

Edward Perotti, CMP, CMM, Pure Storage Director Global Field Events